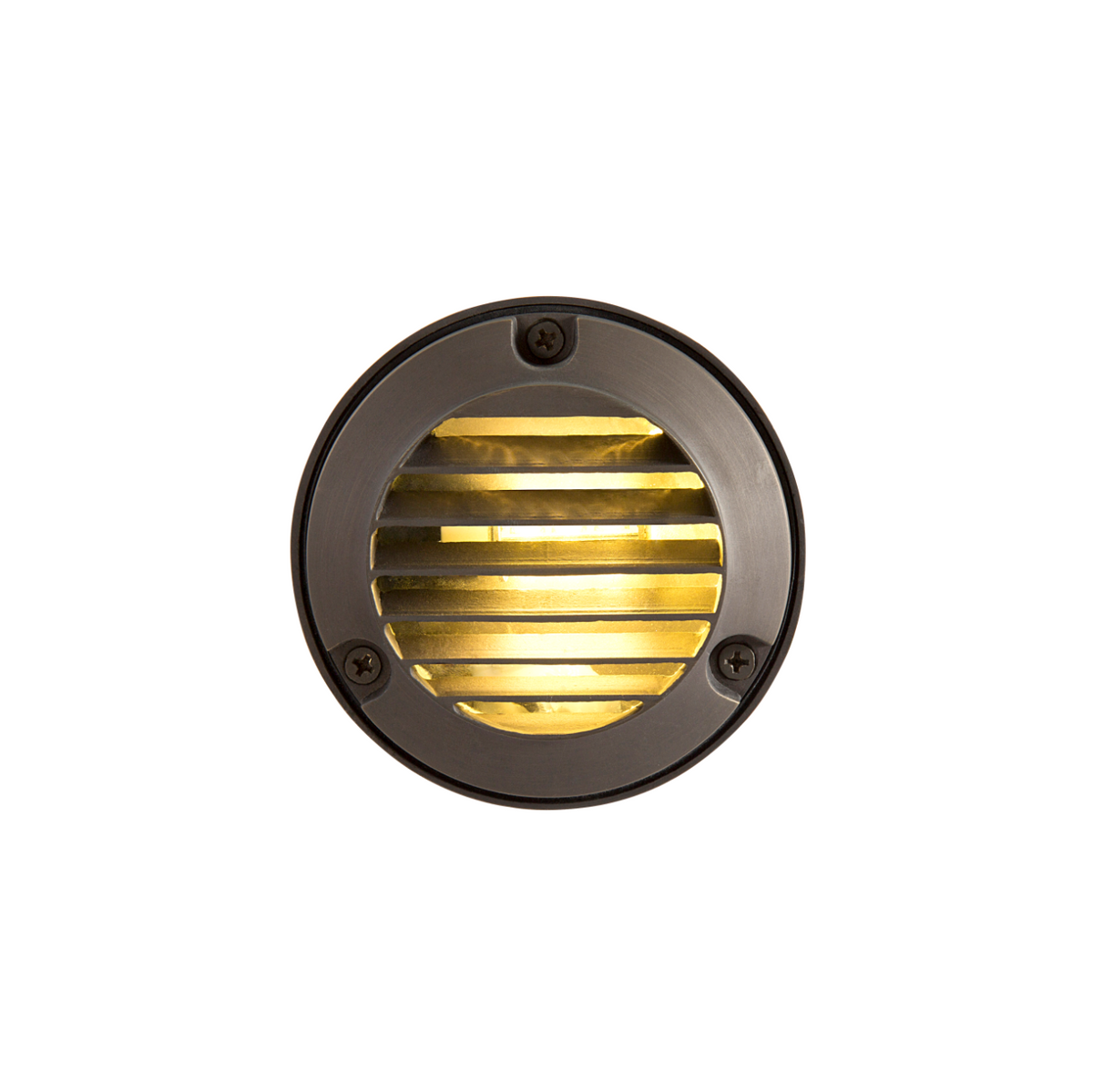 How to Light Your Deck for Maximum Enjoyment
Everyone dreams of having a big old deck in their yard for leisure and entertaining. Sure, grassy areas and gardens are great, but you need somewhere sturdy to seat guests and fire up the grill every once in a while. After investing time and money in building one though, you may find yourself asking the question - how can I make my deck even better? The answer is simple. Lighting.
Lighting isn't just a functional tool you can use to improve visibility in dark spaces; it's also an incredibly powerful means of improving an outdoor feature's enjoyability. This article will tell you why and how you should prioritize light on your deck.
Defining Deck Lights
Before going any further, it's worth taking a second to differentiate what we're talking about here. What are Deck lights? Put simply, they're lights intended for installation on decks or patios. A subcategory of landscape lights, these fixtures come in various shapes and sizes that can be incorporated into a deck in different ways. Some are purely functional, while others serve an aesthetic purpose. In either case, the light itself is designed to weather outdoor conditions and usually only turns on at night.
Why Install Deck Lights?
To some, outdoor lighting is a frivolous and unnecessary expense. They'd rather pass up on its benefits to trip over steps and paths with bumps in the dark. You could be like these people, or you could consider the many advantages there are to installing deck lights.
While a little bit of effort and investment is required upfront, it always turns out to be worthwhile. Just take a look at the reasons why:
Improved Visibility
The first and most obvious benefit to be gained by installing deck lights is added visibility at night. Patios have no operating hours - and in many cases, their peak usage comes in the evening alongside a barbeque or a few drinks. You obviously want to be able to see what you're doing during either of these occasions, whether that's walking up some steps or carrying things to a table. Deck lights are a convenient and aesthetically-pleasing way to incorporate some extra brightness into your patio space so that it can be used to its full capacity during any time of day. Or night.
Increased Safety
Hand in hand with improved visibility comes the advantage of enhanced safety. It's no secret that getting around multi-level spaces is easier when you can see where you're walking. Installing deck lights on your outdoor stairs, pathways and access points ensures that you're less likely to experience slips or trips during the night - a great benefit if you have kids or elderly people living in your home who may be more susceptible to accidents.
But beyond that, deck lights can serve as an added layer of peace of mind for your family. Lights that turn on automatically when movement is detected in their vicinity can act as a deterrent to any unwelcome guests while also illuminating spaces for security cameras.
Durability and Efficiency
Deck lights are specifically designed to withstand the elements outdoors, from frosty winter nights to humid summer days. Some property owners fail to recognize how important durability is when making their buying decisions; technically speaking, any old bulb can light up a deck. But that doesn't guarantee it will hold up against the elements. Being a purpose-built category of products, deck lights will do their job better than any other option available. They're typically made of materials such as aluminum or stainless steel that are resistant to rust and corrosion, and can include added features like sealed lenses, gaskets and weatherproof seals to protect them from environmental hazards.
Deck lights are also designed for efficiency, operating on lower wattage than most comparable outdoor lighting fixtures while still producing a strong light. This allows you to save money and energy without having to sacrifice illumination. Some lights will also come with motion sensors and timers, further helping you to save energy by not running them all night long.
Enhanced Outdoor Aesthetic
A nice deck is one of those things that everyone wants, and for those with one, worth showing off. The daytime hours provide enough visibility to admire the craftsmanship half the time, but why not bring attention to it in the evening and night as well? Tasteful deck lights are a great way to add aesthetic value to your patio and maintain the impact of its features after sunset. You can use them as accent lighting to highlight certain areas, or use them to draw attention to a specific piece of furniture. You can even install dimmable lights that enable you to control how bright the illumination is with the help of remotes or other controllers.
Are Deck Lights Easy to Install?
In most cases, yes. It comes down to the specific type of deck light that you'd like to install and how extensive of a project it is. Those involving a single type of light are usually just plug-and-play, requiring little or no additional wiring. If you're going for an all-out lighting system, then you may have to do a bit more work in terms of running wires and ensuring that the controls are properly configured.
Fortunately, there's usually an option for any budget or technical ability. If you're not confident with a DIY install, enlist the help of a professional electrician to ensure that everything is installed correctly and safely.
Can You Install Deck Lights After a Patio Has Been Built?
Most decks aren't built with lighting in mind - that's usually something you end up considering after the fact. But luckily, the options available today are so versatile and easy to install that it can be done. Even if you have a composite or wood deck, there are still plenty of options for lighting that don't require any wiring being run through the boards. But it's worth noting that some types of deck lights may require you to drill holes in the boards for mounting, so it's important to make sure that your deck is capable of this before you decide on a style or type.
A Look at the Many Types of Deck Lights Available Today
Deck lights are far from boring - the opposite, in fact. Homeowners have a litany of options to choose from, making the possibilities of what can be achieved virtually endless.
Generally speaking, you'll come across these four main types of deck lights when shopping:
Post Cap Lights
Many decks are built with surrounding railings, often held up by a line of posts. The 'cap' refers to the top of this post, which can be used to anchor a light. Post cap lights are usually easy to install and remove, making them one of the most commonly used types of deck lighting. They are particularly great for spreading light out across the entire surface area of a patio and extenuating its size.
Side Mount Lights
Side mount lights typically attach to the same posts as cap lights, just at a different angle. As opposed to up top, these fixtures are installed on the face of a post - usually its inner side - and point down. But side mount lights can also be mounted horizontally or vertically. This provides flexibility for creative lighting projects, such as casting a wall of light along your handrail.
Under Rail Lights
On the topic of handrails, there's a deck light specially designed for them worth considering.
Under rail lights mount underneath railings, lighting up porches and decks from below with a soft glow. This is a great way to bring out the details of your deck's design, adding character and ambiance in lieu of utility-focused lighting.
Stair and Step Lights
Stairs and steps are critical components of any deck. Stair lights can be used to light each individual step, making descending or ascending the stairs much safer for you and your guests. Step lights may not provide as much illumination as other types of deck-specific fixtures, but they can be used to create beautiful effects and patterns.
If you're looking for a suggestion, we recommend checking out The Classic Wide Step Light with Louvered Brass Face Plate. Its minimalistic style integrates seamlessly with practically ant deck design, while professional-grade materials and a lifetime warranty ensure you'll get full value for your money.
There's no denying the beauty and class that deck lights can add to an outdoor space. But what remains is the question of how you'll make the most of them. Top Notch Landscape Lighting is proud to offer a vast array of products that will bring your deck to life. Start exploring today!