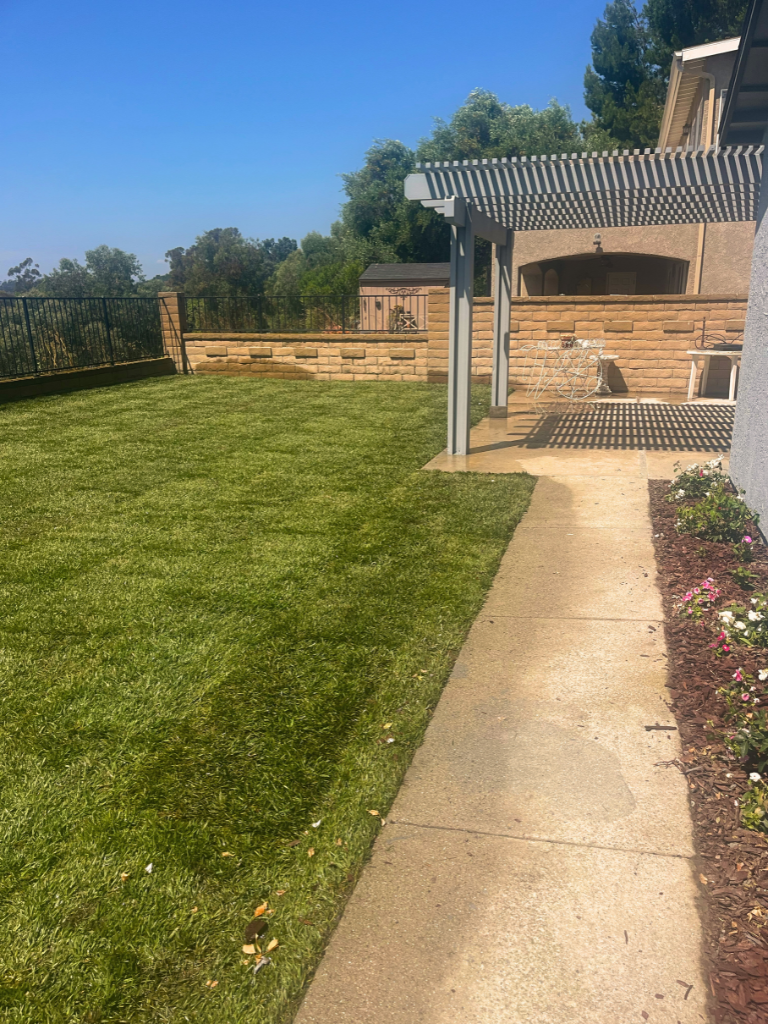 Top Notch Lighting & Irrigation Adds Beauty and Value to Your Home
Your yard is what you make it. At Top Notch Co Landscape Lighting & Irrigation, we want you to make it the best in the neighborhood. Our brand is one of North America's most trusted providers of residential and commercial landscaping products.
Whether you're looking for outdoor lighting, irrigation systems, or just some stunning decorative accents to enhance your landscape design - we have everything you could possibly need to enhance an outdoor space.
Why You Should Be Investing In Landscape Lighting and Lawn Irrigation Systems
Adding landscape lighting and irrigation systems to your home can bring more than just beauty – it can also add functionality. Irrigation systems help you water plants in a controlled manner, ensuring that they get all the nutrients they need for optimal growth.
Landscape lighting is a critical component of creating an inviting atmosphere that adds a touch of class to any outdoor space. From pathway lights to post-mounted lights, there are many different options available. Spotlights can be used to highlight unique features in your yard such as water features, trees and shrubs or architectural elements like pathways and patios.
Shop Our Diverse Array of Products
We understand that everyone has different needs when it comes to their yards, so we offer a breadth of product types, configurations, and sizes to choose from. From energy-efficient options with LED bulbs to weatherproof fixtures designed to withstand the elements, our catalog couldn't be any more diverse.
Landscape Lighting
Landscape lighting plays an essential role on both residential and commercial properties. It can be installed for aesthetic purposes, added visibility, or both. There are so many options out there today to accommodate various use cases, and we proudly carry them all.
Deck & Post Lights
Deck and post lights are the perfect way to accentuate your outdoor living space. Whether you are looking to draw attention to steps or borders, these lights can provide a visually appealing atmosphere while also providing additional safety and security.
Pathway & Step Lights
Pathway and step lights are ideal for adding both visibility and safety to your outdoor space. These fixtures are designed to be low-profile so that they don't detract from the look and feel of your outdoor area.
Flood & Spot Lights
Flood and spotlights are ideal for creating dramatic effects and providing additional lighting where you need it most. These lights can be used to illuminate larger areas such as pathways, driveways, and patios or they can be used to focus on smaller details and accentuate architectural elements.
 In-Ground Well Lights
In-ground well lights are an excellent way to bring additional attention to any water feature or other elements in your yard. These fixtures can be submerged beneath the surface without impacting surrounding areas and come in a range of styles, shapes, and sizes.
Wall & Hanging Lights
Choose from classic lanterns, contemporary sconces, and even rustic-style fixtures to add an element of charm to your outdoor area. Wall lights and hanging options are an excellent addition to decks, patios and pool areas.
Transformers
Low voltage transformers control the amount of electricity that flows through a landscape lighting system. Whether you need to power a single fixture or multiple lights across large areas, Top Notch Co has a wide range of low voltage transformers available to browse. Our professional-grade systems can accommodate up to 300w of power, making them perfect for large-scale lighting applications.
We also have accessories such as timers, dimmers and photocells to make sure your lighting system is automated and running smoothly. Our transformers are designed for superior performance with minimal energy loss – ensuring that you get the most out of your investment for years to come.
Lawn Irrigation
Got grass? Top Notch Co has what you need to keep it green year-round. We're a top provider of lawn irrigation system products like controllers, timers, valves, valve boxes, sprinklers and more.
Our controllers and timers give you the flexibility to customize your irrigation cycles for maximum efficiency. You can set specific watering schedules for various areas of the lawn, meaning no more overwatering or under-watering.
Made from heavy-duty materials, our valves, valve boxes and irrigation controllers are built to last. With their easy-to-install designs, you'll be ready to go in no time.
Top Notch Co Landscape Lighting & Irrigation Is a Name You Can Trust
Choosing to buy your landscape lighting and irrigation system fixtures from Top Notch Co means getting the very best in product quality and performance. Our online store only sells what it knows will deliver customers long-term value - we're so confident in our high standards that we back most items with a five, 10, or even Lifetime Warranty.
Plus, there's no beating Top Notch Co's reputation for excellence. Countless media outlets and experts - from NBC, CBS, and Fox News to USA Today - recognize us as a leader in the field. No other company compares when it comes to affordable pricing, reliable delivery, and customer service. Our team will go above and beyond in helping you make your landscape
Need Products In a Week? We'll Get Them to You Even Faster.
Top Notch Co Landscape Lighting & Irrigation sets a high standard for order efficiency by offering free two-day shipping across the United States. Rivaling the likes of Amazon, we make it our business to ensure you get the quality products you need in less time.
And although we find it unlikely that you'll have any problems with our high-grade products, there's the additional peace of knowing that you can return or exchange any item within 100 days of purchase.
Landscaping is not just about making your property look pretty - it's also a smart investment that can improve your home's appeal, livability and value. With so many benefits, it's easy to see why you should prioritize landscaping when it comes to home improvements.
At Top Notch Co Landscape Lighting & Irrigation, we understand the importance of a well-maintained outdoor space. That's why we're dedicated to providing high-quality products at affordable prices. We pride ourselves on our expertise and brand value, and we're committed to helping our customers achieve their landscaping goals.
Whether you're looking for lighting fixtures, irrigation systems, or other landscaping accessories, we've got you covered. Browse our broad selection of products today, and let us show you what's possible when you combine the best products with the best expertise. Trust us to help you transform your outdoor space into something truly special.